OK I'm 80% of the way through a workout, but HAD to start watching this RHOC ep! (Because Cut Fitness.) But in all seriousness, I also need a little more routine in my life, including 1) exercise and 2) introducing these blog posts back into my life, because I need to keep the juices flowing for my opus, my piece de resistance- VANDERPUMP RULES, PREMIERING NOVEMBER SEVENTH. My goal is to document every episode as it comes, and although this season of RHOC is not my favorite (hard to beat the Brooks scandal of last year!), I still live for these ladies. *spritzes V by Vicki Gunvalson on self* Now, let's get started!
We are starting in tonight on this night vision camera angle in the bus, in Ireland, on the way to the airport. You would presume after what, ten seasons or so of this show, not to mention a MULTITUDE of other cities, let alone countries this show is filmed, that they would have that bus fully lit, miked, and maybe a few go-pros strapped onto these ladies. Alas, we are stuck with some cheap night vision camera angles.

(Me calling Dad aka @Andy, demanding better lit scenes)
"Kelly is being attacked, and her only friend in this situation, Vicki, is letting it happen."
OK MEGHAN weren't you her friend in the first place that referred her to the show?
Also, are we even a little surprised that Vicki isn't defending Kelly? (no)
Kelly, screaming in a striped beanie, Heather, being the matron in the quilted leather jacket, screams right back at her. I'm confused!
(Kelly serving major Spinelli from Recess vibes in her beanie and Adidas jacket.)
"I told Kelly secrets of Shannon in privacy"- THAT WAS YOUR MISTAKE, VICKI.
"I didn't want to tell people what I was going through last year either.."                              You mean your cancer-faking, freeloading boyfriend Vicki? WE DIDN'T WANNA TALK ABOUT IT EITHER, OK!? I get minor heart palpitations walking past a Brookstone at the mall, because BROOKS.
TAMRA IS POPPIN AWF @ VICKI, LITERALLY has Vicki's recently re-carved nose basically IN HER MOUTH screaming at her!!!
LITERALLY EIGHT MINUTES IN AND MY HEART IS RACING. (I'm currently at a 108 BPM, in case you were wondering.)
After all the girls storm off into customs at the airport, we then see Shannon & Tamra are chatting back in the good ol' OC, and they speak of how Vicki is getting her revenge on those girls cause they hated on Brooks- but I MEAN…..
WOULDN'T YOU?
"I might have said in private to Kelly there might have been stuff about Eddie…" – Vicki.
"She shouldn't have told anyone Eddie is gay if she didn't want anyone to know.."- also Vicki.
Vicki is met by Briana's eyerolls, and also the blunt mention of, in more or less words, OK MOM BUT YOU ALSO LIED ABOUT YOUR BOYFRIEND HAVING CANCER YOU'RE A CRAZY PERSON AND NEVER TALK ABOUT YOUR LOVE TANK E V E R AGAIN (I may have taken creative license on the last bit there).
BRIANA IS THE TRUE HERO OF RHOC OK
"I WANT PEACE"
*Talks about Shannon's allegedly abusive husband *
*Talks about Tamra's allegedly gay husband *
Vicki, you're the queen of the world. You are the Bravo Queen to Andy's King. Unsure if this is the real you, or if you're acting out to remain relevant on this show, either way, I love ya, but your likability is dwindling!
OK I MIGHT NOT LIKE KELLY BUT SHE IS A VISION IN PLUM IN HER CONFESSIONAL.
"I don't know if it's true or not but it's none of my business"- Kelly, telling her husband about the rumors she dropped on that Irish bus about Shannon's alleged abusive husband. OK KELLY BUT IT'S YOUR BUSINESS TO ACCUSE ANOTHER WOMAN'S HUSBAND OF ABUSE!?
GIRRRRRRRRRRRRRRRL
It's almost time for Tamra's fitness competition!
Ok yes this is what I'm here for- GIVE ME SOME CUT FITNESS O K A Y
Tamra's sparkly bikini finally appears in REAL LIFE during one of her last workouts, several episodes after they were but a twinkle in her eye, or a twinkle in her life coach/pastor/stylist's eye.
Now we cut to a montage of Tamra and Vicki making up from their dozens of fights over their decade of friendship – truly gorgeous.
There's a small scene of Meghan in a fur vest and bedazzled necklace at a lunch, trying to reason with Kelly- don't put stress on your baby, girl!
Now a scene of Vicki going over to Kelly's house- who can out-victim the other- Kelly or Vicki!?
"I told you to not drink"- Vicki to Kelly
*cuts to Vicki* "YOU'RE IN IRELAND YOU NEED TO WOOP IT UP"

(Vicki why do you do this to me!? I OWN YOUR FRAGRANCE.)
"What's painful is that she (Vicki) abandoned me."- Kelly.
Kelly, I feel bad for you. But also, see seasons 1-10 of Vicki on this show. FOLLOW THE SIGNS! JUST LAST SEASON ALONE! JUST THE REUNION OF LAST SEASON ALONE!
The more we have scenes of Kelly, the more I realize she was just taken on the wrong path. She picked the wrong friend on the first day of school! Should've been friends with….
…..
……..
ok they're all probably bad friends to pick on the first day of school- maybe Briana?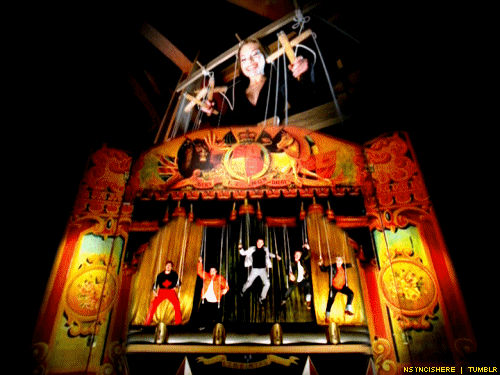 (Ok Kelly, we get it- you love your puppet master analogy, for the second time this ep. Straight outta the *NSYNC video.)(( The girl is Heather))

How do I get a bedazzled cut fitness surfboard?
Asking for a friend.
And OF COURSE TAMRA WINS- that surfboard had no contest.
At the fitness competition, celebrating Tamra's win:
"Heather is ignoring me and Shannon is icing me out"- take the L, Kelly!
OMG season finale next week- they all go to Shannon's house and scream at each other!
"I'm not going to be accused of lying" OK VICKI THIS IS THE SECOND SEASON IN A ROW GIRL.
I'm tired.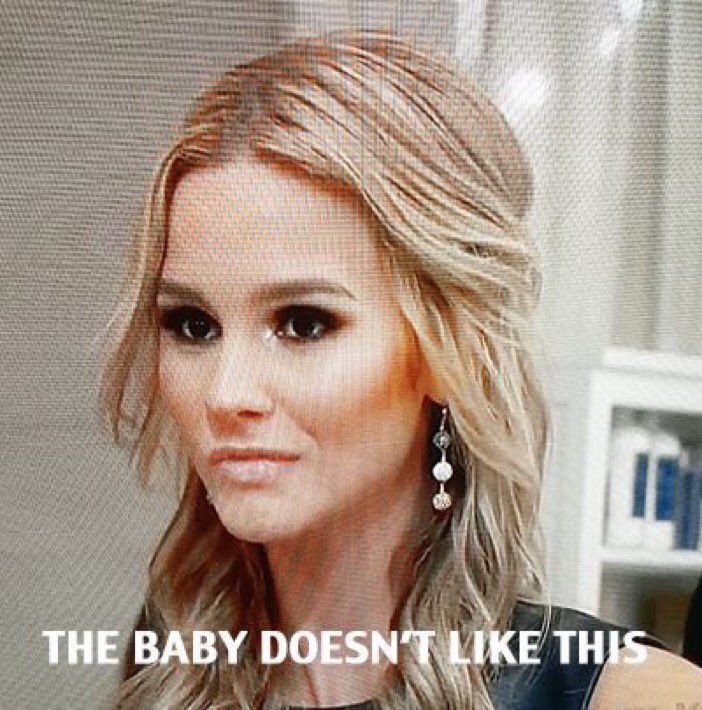 See you next week.